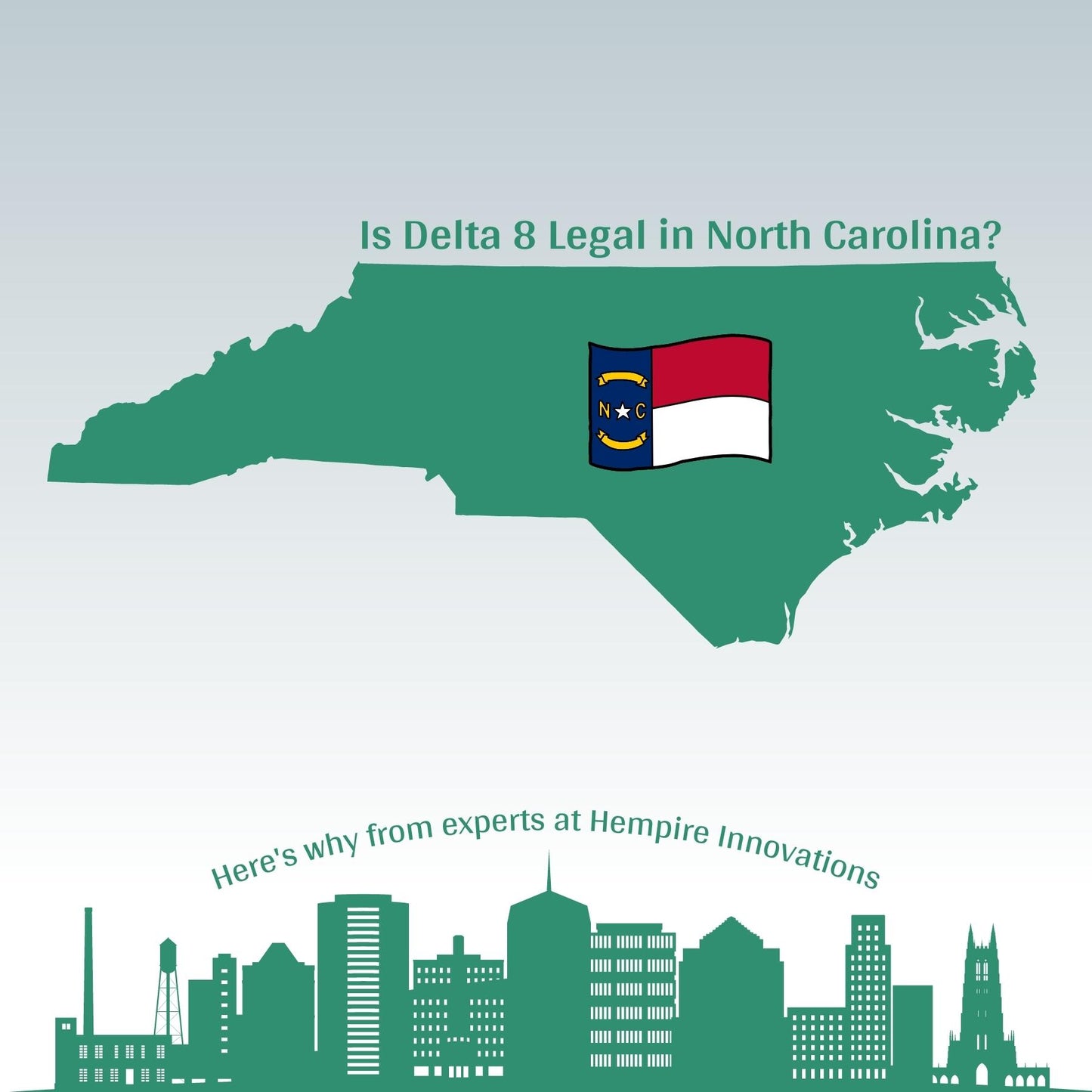 Finalization of Delta 8 THC Legality in North Carolina.
Background
Many people believe that Delta 8 is an "unnatural product." However, the fact that Delta 8 Tetrahydrocannabinol naturally occurs in both hemp and marijuana proves that Delta 8 THC  is naturally occurring. A lot of negative talk surrounding Delta THC products is coming from people who believe that Marijuana derived Delta 9 THC products are the best fit for human consumption. That is not always true because quality is most important in any product throughout manufacturing. For instance, a marijuana strain can have 30 percent THC content, but the flower smoking experience could not be significant. At the same time, the euphoric effects could be way too strong for enjoyment.
The legality of Delta 8 THC
By now, we all know that Marijuana and Delta THC products are here to stay. Some states, such as Colorado, have banned Delta 8 THC because they deem it "too risky for human consumption." Many of these states with legal marijuana have had decades or more of research provided before having to take any risk in the legal industry. The sketchy companies will fall under the shadow of the brands operating to the utmost quality. It is funny that lawmakers in NC want to have more research carried out before medical and recreational marijuana programs come to fruition. It's even more humorous to hear after Hemp was permanently legalized in North Carolina when SB 455 was signed into law by Governor Roy Cooper on May 5, 2022, after a house vote of 86-25.
North Carolinian politicians decided to permanently legalize all of these newer cannabinoid substances that have minimal research compared to marijuana. Of course, everyone wants to make their millions off good ole Mary Jane. That is what we believe their incentive is for medical and recreational in NC, corporate interest. States such as Colorado are likely to oppose Delta 8 because it competes with their well-taxed, established marijuana empire. Many of these people tied up in states with the earliest marijuana legality are the THC Puritans; they don't want to give up market share to the new kid on the block.
The future of Delta 8 THC in North Carolina
Yes, Delta 8 is permanently legal in North Carolina by state law. Hempire Innovations rejoices at this victory. We plan to grow into one of the most well-known, quality Delta THC brands. We believe that Delta 8 THC is not just an alternative to marijuana; it is the cousin of classic THC. People can seriously benefit from the effects of our Delta 8 Products, and we want them to stay safe. Consume intoxicating cannabis products responsibly. We can all play our part in ushering this industry into North Carolina.

Feel free to shop our Delta 8 Collection.